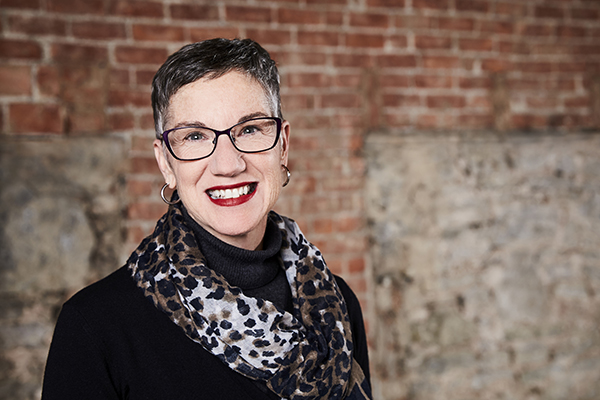 ANNOUNCING OUR NEW EXECUTIVE DIRECTOR
This morning, David Kilburn, Chair of the Board of Directors, announced the appointment of Carol Kehoe. Ms. Kehoe is an accomplished leader with more than 25 years of management experience at senior levels, most recently as the Executive Director of the Hamilton Philharmonic Orchestra, where she led the organization through an impressive financial turnaround. Carol came to Tafelmusik in August as Interim Executive Director and will transition to her permanent role immediately.
"We are delighted to have Carol join Tafelmusik as its new Executive Director. She has a proven record as a highly capable and strategic manager. We also believe that her broad leadership experience in a variety of performing arts and media organizations will prove to be useful as Tafelmusik continues to grow its domestic and international audiences and expands its community involvement," said Mr. Kilburn. "I would like to take this opportunity to thank Board Member Victor D'Souza and the rest of the Search Committee for their dedicated work as we navigated through the selection process."
Born in London, Ontario, Carol is a life-long learner with a strong creative, artistic nature. She has demonstrated experience in relationship and operations management across the public and private sectors, having held senior marketing and development positions in several professional arts and culture organizations, including Museum London and The Grand Theatre. In her role as Vice President, Operations at Mark IV in Mississauga, Carol was responsible for the leadership and management of the operations team, and was integral to the process of establishing the corporation's strategic direction.
"I am thrilled to join the Tafelmusik family. It's a privilege and honour to serve this extraordinary orchestra and the Toronto community, working together to ensure a rich and robust appreciation and love for this wonderful art form," said Ms. Kehoe.
"On behalf of the orchestra and choir, I'd like to extend a warm welcome to Carol. Many of us have already had the pleasure of working with her over the past two months and have noted her enthusiasm and impressive leadership qualities. We look forward to collaborating with Carol as Tafelmusik embarks on this very exciting stage of its life," said Elisa Citterio, Music Director.
---