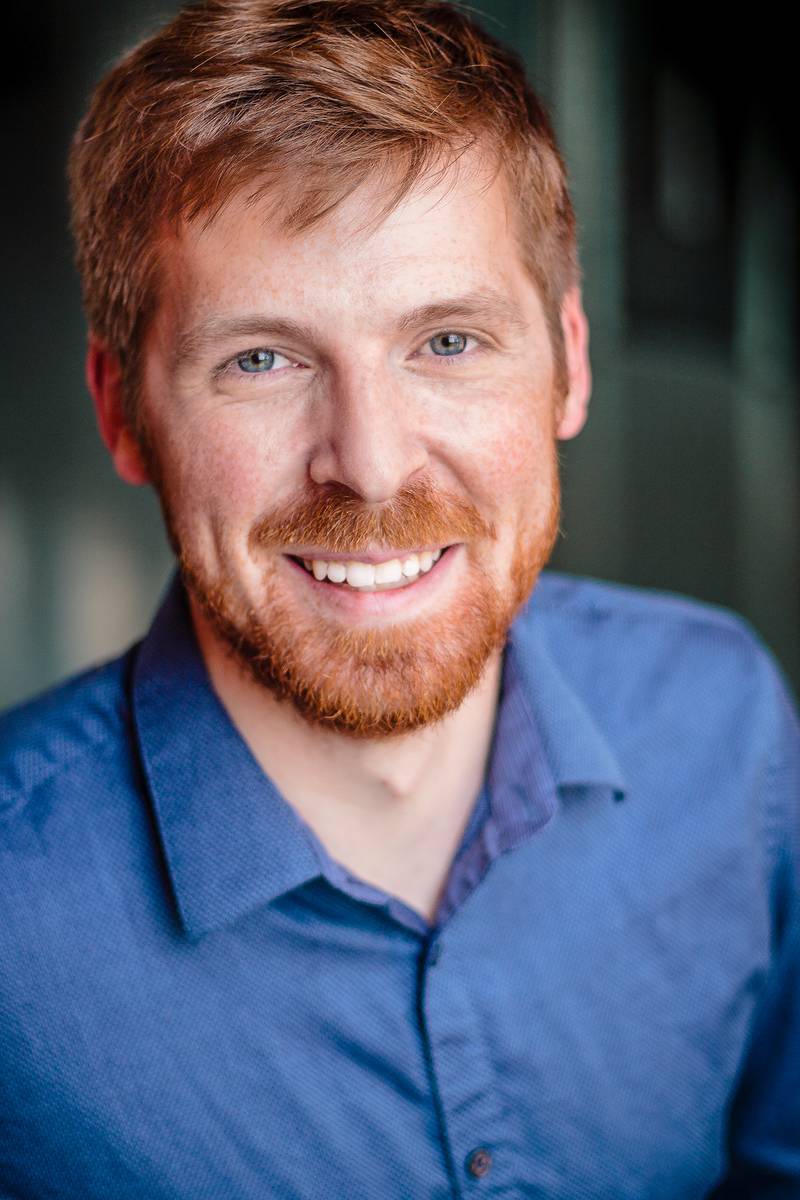 Dr. Christopher Jackson will be the 7
th
 Artistic Director and Conductor in its 125-year history.
Dr. Jackson will begin his tenure following the June 30 retirement of Greg Funfgeld, Artistic Director and Conductor Emeritus. Conductor Funfgeld is concluding 39 seasons leading The Choir.
Dr. Jackson is a specialist in choral conducting with expertise in early music, performance practice, and community engagement. He is currently the Director of Choral and Vocal Activities at Muhlenberg College, where he teaches and conducts several ensembles. He is a member of Skylark Vocal Ensemble, a professional choral ensemble where he also serves as Director of Education, and The Thirteen, a Washington D.C. based choral ensemble. Dr. Jackson was the Conductor and Co-Founder of the Lycoming Baroque Choir and Orchestra where he conducted works by Bach and others. Over the course of his career, he has led international choir tours on several continents.
In addition to his work as both an ensemble and solo vocalist, Dr. Jackson has been a conducting fellow at Norfolk Festival (Yale Institute of Sacred Music) and at Tafelmusik Baroque Summer Institute. He is a member of Chorus America, National Collegiate Choral Organizations, Early Music America and American Choral Directors Association.
Dr. Jackson received his BA in voice performance from Oklahoma State University, and his Master in choral conducting from Westminster Choir College, and his doctorate in choral conducting from the University of North Texas.
Board President Harold Black commented, "We were encouraged by the number and the quality of applicants for the position. Chris Jackson was a standout from the start. He made a very favorable impression on our choristers young and old as well as our orchestra members. He received an enthusiastic recommendation from the committee, which the Board endorsed. Besides his musical talents, Chris displayed a deep understanding of our mission, our community, and the culture of our organization. He shares our commitment to the legacy built by Greg Funfgeld. We are excited about our future with Chris as our artistic leader."
Leela Breithaupt, The Bach Choir's Executive Director, is also looking forward to welcoming Chris. "The Bach Choir is enormously fortunate to have Dr. Chris Jackson as our 7th Artistic Director and Conductor. Our search spanned several countries, and we are delighted to have found Dr. Jackson in our own backyard. He brings not only an outstanding conducting craft, musicality, and leadership, but also his intimate knowledge of the Lehigh Valley and The Bach Choir's unique place in history and the world. We are excited to embark on our journey into the future under the baton of such a gifted and communicative artist."
The international search for an artistic director and conductor began in October 2019, under the direction of Board member Dr. Larry Lipkis and Board President, Harold Black. The search was interrupted for several months when COVID emerged in March, 2020 but was completed earlier this year as finalists were invited to visit Bethlehem and perform with The Choir and Orchestra.